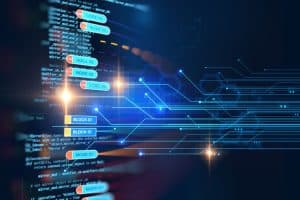 FX post-trade and blockchain technology specialist Cobalt has expanded its team with several new hires as it seeks to re-engineer the institutional FX market.
As part of the hiring spree, former director of FX trading at UBS, Dan Evans, joins Cobalt as product analytics lead focusing on product innovation and reporting, as well as informing institutions of the opportunities when implementing Cobalt's technology.
Cobalt has also appointed Bob Linton as head of connectivity and onboarding to oversee the replacement of legacy technology and systems used by institutions for post-trade FX operations with Cobalt's blockchain technology. Linton joins Cobalt from technology provider Traiana, part of the NEX Group, where he spent 13 years.
John Fitzgerald has also been hired by Cobalt as information security manager from Rathbone Brothers where he held the same role, while Nitin Talwar has been appointed head of support with more than 13 years experience in the FX industry having previously worked at Bank of America Merrill Lynch, RBS and Credit Suisse.
Finally, Cobalt has hired Kamaldeep Bhachu as a senior business analyst. Bhachu has previously worked at Murex and in the FX and treasury divisions at Morgan Stanley, UBS and Royal Bank of Canada.
"We are thrilled to welcome Bob, Dan, John, Nitin and Kamaldeep to the rapidly expanding Cobalt team. They bring a breadth of FX experience across the interdealer and prime broker space and have an intimate knowledge of the competitive landscape as well as financial institutions' systems," said Darren Coote, managing director of Cobalt.
"Each will play a key role in reengineering the FX market from the ground up, getting rid of legacy systems and replacing them with new technology which is more suitable for the low-latency FX market of today."
Earlier this year, IHS Markit made a strategic investment in Cobalt and opted to work alongside the firm to develop a shared post-trade infrastructure using blockchain technology. The service will be developed to replace legacy systems and manual processes to reduce operational risk in FX trading.