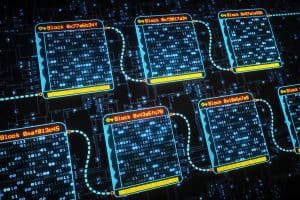 Investment banks are side-lining blockchain projects and prioritising investment in technologies such as artificial intelligence (AI), data and cloud computing, according to research.
A report examining key trends in capital markets technology and innovation from the Association for Financial Markets in Europe (AFME) and consultancy PwC found that a current focus on regulation means data management is an immediate and key priority for banks.
Around 45% of financial institutions surveyed said that they currently have a "high technology investment focus" on data and analytics, with just over 20% stating that the same applies to cloud computing.
Similarly, 55% of banks polled currently have a "medium investment focus" on AI technology, but just under 40% revealed they have no focus at all on blockchain and around 50% have a "low focus" on the technology.
The report said that investment banks view significant implementation of distributed ledger technology (DLT) or blockchain as a longer-term priority based on the current complexity of bringing large-scale blockchain services to market.
"All surveyed investment banks have some form of research, experimentation or live proof-of-concept underway into DLT. However, most respondents believed the current investment into DLT research and initiatives was limited, and largely allocated to specific proofs of concept rather than larger firm or industry-wide uses," the report added.
Three-quarters of banks surveyed were seen to be in the "wait and see" phase in terms of DLT, while the remaining 25% have implemented some form of pilot or small-scale live solution in areas such as trade finance or exchange settlement.
AFME and PwC concluded that a small number of investment banks could lead the combined DLT and cryptoasset-related change across the industry in the next five years. Although respondents were cautious regarding expectations and the level of adoption of cryptoassets, with 35% agreeing there will not be any viable use in the long-term.