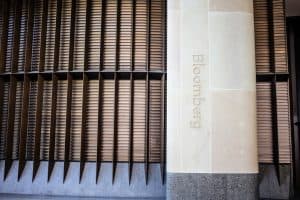 Bloomberg and the China Foreign Exchange Trading System (CFETS) have jointly launched indicative pricing from Hong Kong market makers using Bloomberg Southbound Bond Connect solutions.
Among those to start streaming their prices real time on the Bloomberg service is Bank of China (Hong Kong).
"We are proud to launch this new feature with CFETS and our dealer clients in just a month since the launch of Southbound Bond Connect," said Bing Li, head of Asia Pacific at Bloomberg "We are looking forward to onboarding more dealers to provide real-time prices, making bond trading on Southbound Bond Connect more transparent."
The Southbound Bond Connect service officially launched on 24 September in a bid to offer onshore investors portfolio diversification with overseas bonds. Bloomberg and CFETS launched their mutual solutions based on system connectivity on the first day of trading with the Bloomberg Southbound Bond Connect solutions now serving eight out of 13 designated market makers.
The extended scheme built on the existing Northbound Bond Connect, originally launched in 2017, aimed at better connecting Hong Kong and mainland China investors.
Bloomberg was the second approved trading platform to join the scheme in 2018, following Tradeweb which joined in 2017 and later extended its service to incorporate the Southbound extension in September ahead of its launch.
MarketAxess was the most recent platform to join, launching a brand-new trading channel to allow its global investors to access the China Interbank Bond Market (CIBM) through a connection with China Foreign Exchange Trade System (CFETS) also in September.
"Since the launch of Southbound Bond Connect, market participants have shown strong interest and enthusiasm and we hope this new mechanism will provide more convenience for domestic investors to invest and trade global bonds," said Lu Xiangqian, deputy general manager of CFETS.