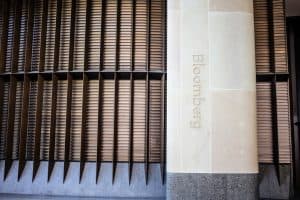 Bloomberg has launched ETF list trading via its ETF request for quote service (RFQe), enhancing existing functionality to allow clients to trade multiple securities with a single click.
The new service integrates existing client workflows with Bloomberg's broader infrastructure and array of trading solutions thanks to its full integration with EMSX, the company's equities execution management system.
According to Bloomberg, RFQe provides clients with superior pricing and liquidity across multi-asset ETFs with more than 100 liquidity providers.
Clients can compare quotes from multiple sources, using Bloomberg's pricing transparency tools, to ensure they are trading at the best available price.
Information leakage can also be minimised by clients by opting for a two-way quote.

Read more: Are bond ETFs the bad guys?
"Enhancing the RFQe workflow to include list trading via BOLT brings greater efficiency to ETF trading on Bloomberg," said Paul Kaplan, global head of equities, credit, and price transparency at Bloomberg.
"We provide clients with access to deep liquidity and a holistic ETF solution that is fully integrated with other Bloomberg solutions across news, data, pre- and post-trade data analysis, and communication tools. We're focused on continuing to deliver solutions that enrich workflows and the overall trading experience."