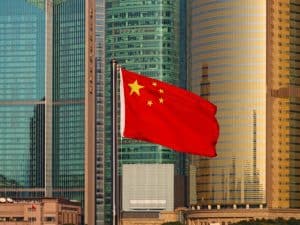 Bloomberg has made moves to expand its services supporting the China Bond Connect initiative via the Terminal, as it looks to automate certain processes for global investors.
Working with the China Foreign Exchange Trade System (CFETS), Bloomberg said it will now offer live streaming liquidity from all dealers participating in Bond Connect, when previously it offered investors access to five prices for bonds that trade through the cross-border trading scheme. Investors can view the real-time dealer prices through the Terminal for increased market depth and price discovery.
Bloomberg is also introducing automated workflow and trade allocation functionality as part of the expansion, meaning that when offshore investors and onshore dealers agree on a trade, manual input in the firm's post-trade platform VCON is not required. Orders will be automatically routed to the onshore agent bank, which will confirm trades on CFETS.
"CFETS is partnering with Bloomberg to promote the opening up of China's bond market," said Zhang Yi, president of CFETS. "The enhancements of Bloomberg's offering today will help boost trading efficiency, facilitate global investors' participation and inject new impetus to the development of China's bond market."
Bloomberg became the second approved trading platform to operate within Bond Connect after Tradeweb, providing a trading interface for offshore investors accessing the cross-border bond trading and settlement scheme that links the Mainland China and Hong Kong markets.
"We value the partnership with CFETS and will continue to provide best-in-class trading solutions for global investors to further advance the continued internationalisation of China's bond market," added Bing Li, head of Greater China at Bloomberg.
The liberalisation of China's trillion-dollar financial markets presents an enticing opportunity to global investors. But what's your view? Tell us your perspective and find out what other readers of The TRADE think of these new opportunities.