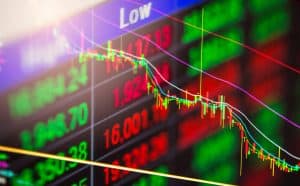 Bloomberg's real-time market data feed B-PIPE has been made available on the cloud via Amazon Web Services (AWS).
The move gives clients access to the same market data available through the Bloomberg Terminal without any change to the data. Clients can simultaneously stream data from 35 million instruments across all asset classes, including data aggregated from more than 330 exchanges.
Bloomberg said that data is a vital part of the decision-making process for the front-office, requiring flexible and scalable ways to access content and the computing power to consume analytics in a secure, scalable, and cost-effective way.
"The capital markets are nearing a tipping point for cloud adoption. This is increasingly true for front-office applications where the cloud can provide reliability without the high cost of managing servers or the performance limitations of internet-based connections," Tony McManus, chief information officer for Bloomberg's Enterprise Data business, commented.  
Through a common application programming interface (API), B-PIPE clients can deploy a single application on -premised via hosted, or on the cloud, without capacity limitations and the need for costly telecommunications links.
"With efficient data delivery, a core pillar of our business, making B-PIPE available on the cloud is our first step in meeting customer demand. With easier access to quality market data on the cloud, clients can focus on generating value from data rather than installing and managing dedicated infrastructure," McManus added.
Earlier this week, Hong Kong Exchanges & Clearing (HKEX) welcomed Bloomberg and its terminals as the second approved trading platform for Bond Connect, following Tradeweb which became the first platform for the initiative last year.