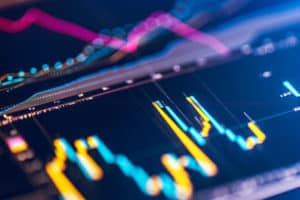 Historical Level 3 data and analytics provider BMLL has added the Johannesburg Stock Exchange (JSE) as a new client.
JSE data across equities and ETFs will now be included in BMLL's data coverage, with the exchange using BMLL's Level 3 data and analytics for cross-venue analysis, offering participants market structure and performance metrics insights.
In Q4 2022, BMLL secured $26 million in a Series B investment round, which saw the firm set out its strategy to enhance its data sets globally and to incorporate these into existing products and analytics capabilities.
The addition of JSE data sets complements BMLL's coverage of over seven years of data across global equities, ETFs and futures, spanning more than 65 trading venues.
Read more: BMLL raises $26 million to finance North American expansion
 "As Africa's largest stock exchange, analysis of what influences liquidity dynamics and market share across different trading sessions and securities on our exchange is critical. With the analytics capability provided by BMLL we are able to carry out cross-venue market analysis," said Langa Manqele, head of equities and equity derivatives at the JSE.
Using BMLL's data and analytics capabilities, the JSE will be able to evidence execution against a global peer set and provide its members with third-party, independent verification on the availability of liquidity on its own venues compared to other exchanges.
JSE will also be able to back-test, analyse, build and test new products and features using the BMLL Data Lab.
"Our customers constantly demand more data sets from us, to analyse market moves and spot predictive trends. Adding the JSE's data to our offering will help meet these customer needs," said Paul Humphrey, chief executive of BMLL.
"At the same time, we are proud to deliver BMLL Level 3 Data and analytics capabilities to JSE to give them a deeper understanding of venue, liquidity or execution quality and unlock new trading opportunities."