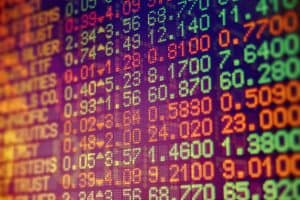 Data engineering and analytics firm BMLL Technologies is continuing its expansion in the US after making its Data Lab and Data Feed available to market participants in the US via the Data In Harmony (DIH) network.
BMLL's Data Lab combines level 3 order book data with APIs and analytics libraries on the cloud, while the analytics firm's Data Feed gives users access to the pre-computed BMLL Data Lake and Data Lab's analytics capabilities.
The news comes as part of a series of recent moves by BMLL to strengthen its presence in the US. In October, the analytics firm confirmed that it would be making five years of granular level 3 order book data available to its US client base and European funds trading US stocks.  
The data specialist said at the time that the additional data would help market participants navigate the recent market volatility. 
"We are delighted to collaborate with Data In Harmony and make our data and analytics available to clients and market participants via their US-based ecosystem," said Paul Humphrey, chief executive of BMLL Technologies. "It is now more important than ever to harness the power of the full-depth order book and scalable cloud compute to provide relevant insights and deep analytics to our clients, helping them to truly understand how markets behave." 
Also in October, BMLL partnered with data science specialist Crux Informatics to deliver data and analytics to its US client base, leveraging Crux's network of data consumers and analytics platforms. 
"We are excited to add BMLL's level 3 depth of book data solutions to our offering," says Tom Myers, founder of DIH Solutions. "BMLL has built what I and so many market participants have wanted — access to level 3 data and analysis tools without all the headaches (and costs) of maintaining such a large data set."