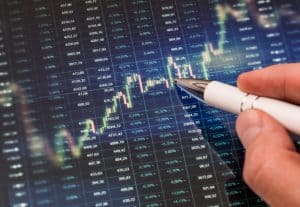 Data engineering and analytics firm BMLL Technologies has made five years of granular level 3 order book data available to its US client base and European funds trading US stocks.
The firm said the need for data-driven insights has increased during the recent market volatility and the additional data will help films navigate the more complex market environment. 
The depth of book data is available via BMLL's data science platform for python-native quantitative funds or the BMLL data feed, which can be consumed through an API or FTP delivery straight into users' research and production systems.
A large proportion of data scientists at quantitative funds spend 80% of their time cleansing and harmonising data before they can use it for alpha generation, according to BMLL. The recent rollout aims to allow participants access to the data without the need for cleansing and engineering processes.
"The race for speed is over and the industry is waking up to the predictive power of historic data. We all understand the value of pre-trade or real-time data and the costs associated with it," said BMLL Technologies chief executive, Paul Humphrey. "But predictability only comes from a deep understanding of how the market behaves; it comes from historic level 3 order book data that includes every single order sent to an exchange over the last five years, the fill probability as well as average resting time of an order." 
Earlier this month, BMLL partnered with data science specialist Crux Informatics to offer its data feed to US participants. The agreement between the two entities will allow BMLL to deliver data and analytics to its US client base, leveraging Crux's network of data consumers and analytics platforms.