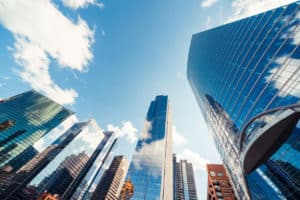 Canada's BMO Financial Group has completed its acquisition of US-based agency broker and algorithmic trading specialist Clearpool, after confirming the deal at the start of the year.
BMO said Clearpool will remain a separate brand under BMO Financial Group, and as a separate broker-dealer with barriers to secure confidential client information. Terms of the deal were not disclosed.
"From inception, Clearpool has been committed to delivering innovative trading solutions that provide complete transparency and control to market participants," said Joseph Wald, CEO of Clearpool. "BMO's acquisition of Clearpool will fuel our strategic growth and provide our partners with a more robust AMS that will continue empowering them to achieve better quality executions."
Clearpool was founded in 2014 and provides primarily US-based broker-dealers with trading technology and agency execution services, with its flagship algorithmic trading management system designed to help clients meet best execution requirements. The firm has around 60 employees and more than 100 clients.
At the time of confirming the planned takeover, BMO said Clearpool will deliver 'powerful' new capabilities to its electronic trading platform, adding that electronic trading is a rapidly growing portion of the global equity secondary commission pool.
"BMO's desire to deliver exceptional client experiences, drive an innovation mindset, and activate a high-performance culture will accelerate Clearpool's product development and enhance our ability to deliver a technology that will enable our clients to own a unique and differentiated algorithmic trading solution," said Ray Ross, CTO and co-founder of Clearpool.