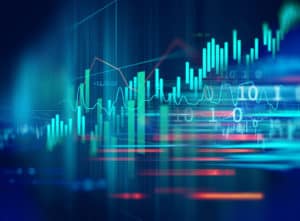 Independent outsourced dealing desk BTON Financial has made moves to automate its trading workflows after opting to work with genesis as its technology partner.
The partnership with the trading software provider will provide BTON Financial with the ability to create new solutions quickly without having to use substantial lines of code via the genesis Low Code Application platform.
BTON built its smart broker router on the genesis platform, and it is fully integrated with other genesis trading services to allow orders to flow securely from the smart broker router to the receiving broker in real-time.
"By harnessing the genesis low code platform and its modular & agile development approach we can respond and adapt to market developments at speed. This is in stark contrast to legacy systems that often require whole platforms to be re-engineered," said Dan Shepherd, CEO of BTON Financial.
"The FinTech ecosystem is now becoming more essential in helping firms manage their business continuity plans by automating more procedures, which is where our collaboration with genesis will bring immediate benefits in the current climate."
In February, genesis appointed Felipe Oliveira as global head of sales and marketing as it moves forward with plans to increase the business' headcount. Oliveira previously oversaw the agency broker business of Bloomberg, Bloomberg Tradebook.
"The machine learning driven smart broker router is unique to the market and has been built using the genesis Low Code Application Platform. This powerful combination has allowed us to maximise the very latest in technology to fully optimise an asset managers' trading performance while minimising costs," James Harrison, chief operating officer at genesis, added.