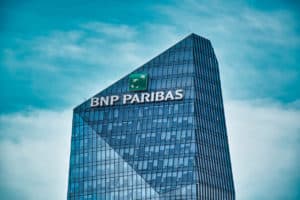 BNP Paribas has confirmed the launch of a new algorithm for Brazilian real (BRL) markets as it continues to grow its local market presence in Brazil.
The French investment bank said the expansion of its non-deliverable forward (NDF) capabilities to include BRL follows increased demand from clients for BRL currency pairs.
Under the expansion, BNP Paribas will provide clients with access to on-shore liquidity on the Brazilian Mercantile and Futures Exchange, alongside other external venues such its own BIX internal exchange as an execution option for the market.
"This expansion of our NDF capabilities into BRL emphasises the strong commitment we continue to make to digitalise our offering and enhance the excellent service we provide to our clients," said Asif Razaq, global head of algo execution at BNP Paribas.
"By combining BNP Paribas' years of experience trading the BRL market with our award-winning algo platform, we have re-engineered our algo strategies to fit this unique landscape optimising client execution."
The development follows recent news that BNP Paribas is rolling out its AI-based digital trading assistant for FX algo trading to all products on its Cortex FX platform. ALiX provides traders with insights and running commentary on execution. Originally designed for algorithms, the tool is now available for all products including spot, forwards, swaps, options and orders.
As it continues to expand into emerging markets, BNP Paribas was also the first institution to execute a BRL interest rate swap with electronic platform provider Tradeweb. BNP Paribas said the trade represented its growing emerging markets footprint.
BNP Paribas was also the first institution to execute Singapore dollar, Hong Kong dollar and Mexican peso interest rate swaps with Tradeweb last year.