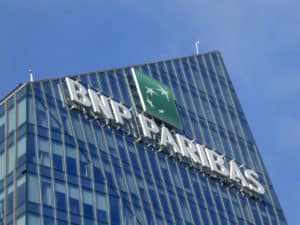 French investment bank BNP Paribas has executed the first Brazilian real interest rate swap on electronic trading platform provider, Tradeweb.
BNP Paribas said the trade represented its growing electronic emerging markets footprint.
The bank was also first institution to previously execute Singapore dollar, Hong Kong dollar, and Mexican peso interest rate swaps on Tradeweb in 2020. 
"This pioneering BRL trade is the latest of many electronic firsts for BNP Paribas in emerging markets as we remain committed to driving innovation in Latin America, providing our clients both first rate service and liquidity," said Renato Theodoro, head of FX trading for local markets and commodities Americas at BNP Paribas.
This is the second emerging markets first to be executed by a major institution on the Tradeweb platform. In March, Goldman Sachs traded the first Indian Rupee interest rate swap at Tradeweb following the currency's launch onto the platform.
India joined the growing list of currencies covered by the Tradeweb platform, including Chile, China, Columbia, Czech Republic, Hong Kong, Hungary, Mexico, Poland, Singapore, South Africa, and South Korea.
"Tradeweb is delighted to add Brazilian Real to our growing list of more than a dozen currencies available in emerging markets interest rate swaps," added Manny Villar, head of emerging markets for Tradeweb.