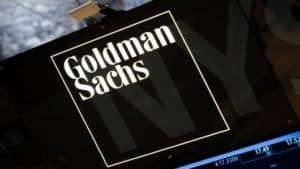 US investment bank Goldman Sachs has traded the first interest rate swap in Indian Rupees (INR) at fixed income trading platform provider Tradeweb.
Tradeweb confirmed the launch of INR IRS in a post on social media, adding that the new product launch came as part of its continued expansion into emerging markets.
India joins the list of currencies currently covered by Tradeweb, including Chile, China, Columbia, Czech Republic, Hong Kong, Hungary, Mexico, Poland, Singapore, South Africa, and South Korea.
"We are delighted to have executed the first INR IRS trade on Tradeweb," Rob Hutchins, head of eFICC distribution Asia at Goldman Sachs, commented on the transaction.
"This is the latest of several electronic firsts for Goldman Sachs in Asia emerging markets rates – a rapidly evolving space that we continue to invest in and focus on to help clients meet their workflow objectives and preferences." 

The launch at Tradeweb follows record trading volumes on its platform in February. The firm hit a new record average daily volume (ADV) during the month, reaching $1.06 trillion for the first time.
The new record was up 19.9% in comparison with the same period from the year prior, and total trading volume also surged to $20.4 trillion across its electronic marketplaces for rates, credit, equities and money markets.