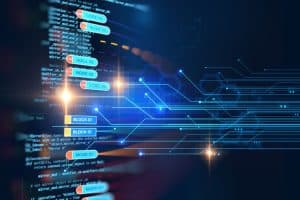 Fixed income trading platform provider Tradeweb hit a new record average daily volume (ADV) in February, reaching $1.06 trillion for the first time.
The new record was up 19.9% in comparison with the same period from the year prior.
The platform also saw its total trading volume rise to $20.4 trillion in February across its electronic marketplaces for rates, credit, equities and money markets.
The latest statistics and record total trading volume follows news in January earlier this year that Tradeweb had reached $20 trillion for the first time.
"At some point a string of volume records becomes evidence of a more sustained shift towards electronic trading, and to me it feels like we're reaching that point. Across our platform, clients are leveraging electronic tools and protocols they may not have utilised in the past," said Lee Olesky, Tradeweb chief executive. 
"In treasuries and interest rate swaps, for example, volumes were driven in part by underlying market volatility but we also saw greater breadth of electronic trading protocols being utilised in these markets." 
Across its equities offering, its US exchange traded fund (ETF) ADV was down 9.8% to $5.2 billion, while its European ETF ADV was up 15.6% to $2.8 billion.
The platform also saw record volumes across its rates business, with its European government bond ADV up 30.3% year over year, reaching a record of $33.7 billion, and US government bond ADV up 22.2% year over a year to $118.1 billion.
Electronic trading in fixed income markets has surged so far this year due to market conditions and volatility brought on by the pandemic.  
Following the market's uptake in fixed income e-trading, Tradeweb entered into a definitive agreement last month to acquire US exchange Nasdaq's US fixed income electronic trading platform, the central limit order book.