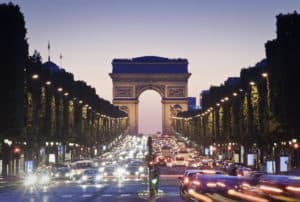 Paris and London-based investment manager, Eleva Capital, has overhauled its fixed income processes by implementing the Eze technology platform from SS&C Technologies.  
Eleva Capital will use the Eze Investment Suite across its expanded fixed income offering to manage its order management, trading, modelling and simulations, cash projections, compliance checks, operations and accounting.  
As part of the deployment, the investment manager has added its newly launched global absolute return and Euro-denominated total return fixed income funds to the platform.
Eleva Capital is already a partner of SS&C, having integrated the Eze suite for its equities operations. The firm plans to consolidate its historical book of records on the Eze platform with real-time reporting across asset classes.
"The flexibility of Eze Investment Suite stood out from the competition," said Alexandre Menendez, head of fixed income and portfolio manager at Eleva Capital.
"The system allows us to create the unique configurable workflows we needed for our portfolio managers. We received top-of-the-line support from the team and were able to create operational efficiencies across multi-currency fixed income asset classes." 
Eleva Capital joins several other major buy-side institutions who have integrated SS&C's trading technology platforms in the last year.
In September, Bardin Hill Investment Partners installed the Eze order management system for its fixed income business and Blue Creek Capital automated its investment processes with the Eze Eclipse platform.
"Our goal is to ensure that our clients can focus on finding alpha and meeting their fund mandates while our technology takes care of the rest. We look forward to working with Eleva as their business grows," said Michael Hutner, general manager of SS&C Eze.