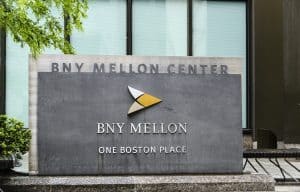 BNY Mellon has expanded its Pershing global equities trading services in Europe after onboarding multiple new clients since late last year. 
The expansion will see Pershing Trading Services (PTS) offered to the wider BNY Mellon custody client base, as well as to new clients that do not have assets held under custody on the Pershing platform and those outside of the UK and Ireland. 
Speaking to The TRADE, head of trading at Pershing, Michael Horan, said that it will also now act as the sole equity broker for BNY Mellon in EMEA to expand trading services to the custodian's wider asset servicing client base across the region.
"Pershing is essentially going global with this development," Horan said. "Over the last 15 years, particularly over the past five years, Pershing has built a strong and stable product, and we have had proven success with our client base. The time is right to now expand our reach to the BNY Mellon EMEA client base, and even outside of that, meaning firms can come to us for execution services outside of the BNY Mellon and Pershing custody base."
Integrated execution has historically been offered to custody clients at Pershing. More than 17 new clients have been onboarded to the expanded trading service since October last year, Horan said, consisting of wealth and asset managers across EMEA including in the UK, the Netherlands, Denmark, Dubai and Luxembourg.
Horan added that amid the recent growth, Pershing has had conversations with clients of BNY Mellon, and those outside of BNY Mellon, who are increasingly looking to custodians to offer more holistic services across the value chain, from execution to post-trade and custody services.
"Rather than clients coming to us solely for execution or for custody, firms are now approaching BNY Mellon directly and asking how we can handle everything for us. We have spoken to about five new clients about this, and from the start we have been signing new agreements like this, which have been driven by the client."
"An asset manager could go to a specialist firm, like an outsourced trading firm, but still have their custody and settlement in another place, which could add to the cost. The reason we have been successful is that we can look after the whole value chain in terms of the costs for client from execution, settlement and custody, and come up with a holistic solution to the client's benefit."