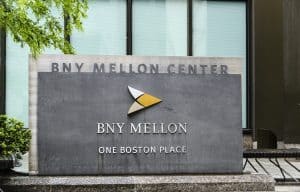 BNY Mellon has developed a new end-to-end collateral management solution allowing buy-side firms to fully outsource their entire non-cleared margin workflow.
The solution follows a partnership with AcadiaSoft's Initial Margin Risk Suite of low-touch tools for margin calculation, reconciliation and messaging, as part of BNY Mellon's collateral service.
The collaboration, in conjunction with BNY Mellon's existing bilateral margin capabilities, from post-trade and settlement to collateral segregation, will enable clients to meet their upcoming margin obligations for non-cleared derivatives under the next phases of the rules.
"Our aim is to streamline the collateral workflow for clients, making it easier for them to meet their regulatory requirements," said Jonathan Spirgel, global head of liquidity and segregation services, BNY Mellon. "Adding the AcadiaSoft functionality means they'll only need to share their derivatives portfolio with us once daily. Thereafter, we'll calculate their IM and instruct the movement of the collateral required accordingly."
Under the rules, counterparties are required to calculate and post collateral for bilaterally traded derivatives. Depending on the portfolio, these calculations could be numerous and complex, and may require to be computed daily.
As of September 2019, the threshold for the rules will be significantly lowered, meaning any financial firm with an average aggerate notional amount in excess of $750 billion will be subject to the rules. This will again be lowered to just $8 billion from September 2020, meaning a wide range of buy-side firms will have to adopt advanced collateral management practices.
According to recent research from SimCorp, which surveyed around 200 asset managers, pension funds and insurance companies, only 7% said they are fully compliant with the upcoming changes to their initial margin processes.
Meanwhile, custodians are under increased pressure to modernise how they communicate collateral calls for buy-side firms, with a lack of automation in the collateral management space being highlighted as a major concern.