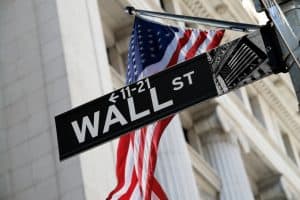 Investors Exchange (IEX) has announced that Kara Stein, the former commissioner of the Securities and Exchange Commission (SEC), has joined its board of directors.
Stein, who held the position of SEC commissioner between August 2013 and January this year, was a strong advocate for greater investor protection and market transparency.
She was heavily involved in the SEC's shortening of the settlement cycle for equities and fixed income trading, enhancing clearing agency standards, and furthering the adoption of machine-readable disclosures, as well as pushing for the implementation for the Consolidated Audit Trail (CAT) in the US equities and options market.
Prior to her appointment as commissioner, Stein was the staff director of the Securities, Insurance, and Investment Subcommittee of the U.S. Senate Committee on Banking, Housing, and Urban Affairs.
"Kara's track record at the SEC speaks to her commitment to building a strong, resilient capital markets ecosystem that puts the interests of investors and the public first," commented Brad Katsuyama, CEO and co-founder of IEX.
"We are grateful and honoured for her to join the Investors Exchange Board. Between the SEC Transaction Fee Pilot and the increased transparency around the costs exchanges pose on market participants, the industry is at a turning point. Kara's experience and insight will be invaluable in this period of positive momentum toward meaningful change that benefits investors, issuers, and brokers."
At the start of the year, IEX publicly disclosed its costs of producing market data and connectivity, suggesting that incumbent exchanges could be marking up charges for such services by as much as 4,000%.
Through a detailed review of the costs for IEX to provide depth of book market data, physical connectivity and logical connectivity, co-founder and CEO Brad Katsuyama said in a statement that "exchanges owe us all some answers".