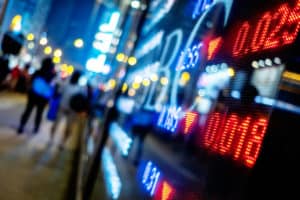 US derivatives exchange CME Group has dropped to third place in a ranking of the largest derivatives exchanges globally, losing second place to Brazil's B3, statistics from the Futures Industry Association (FIA) have revealed.
CME Group came in third in this year's rankings, with total volume of 4.82 billion, almost unchanged from the previous year, while Brazil's B3 saw trading volume surge 62.5% to 6.31 billion during 2020.
According to the FIA, 2020 was a record year global futures and options trading activity, with 46.77 billion contracts traded worldwide in 2020, up 35.6% from the previous year.
"This is the third year in a row that the global exchange-traded derivatives markets set a record in terms of total trading activity. As in past years, rapid growth on exchanges in Brazil, China and India accounted for much of the increase," said the FIA.
The National Stock Exchange of India (NSE) maintained the top spot with ease, reporting a total trading volume of 8.85 billion contracts in 2020, up 48.1% from the previous year.
CME Group lost the number one position to the NSE last January, after it traded 6 billion contracts in 2019, up a significant 58% from the year prior.
ICE maintained its position in fourth place, with volumes rising 23.6% to 2.79 billion contracts, followed swiftly by Nasdaq who saw volumes rise 49% to 2.66 billion contracts.