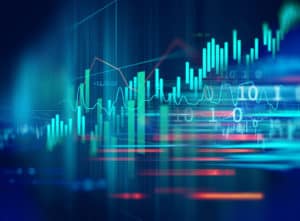 Broadridge Financial Solutions is set to acquire trading technology provider in a $2.5 billion deal that will expand its capital markets business and global footprint.
The FinTech firm has entered into a definitive agreement for the all-cash acquisition that is expected to close in the fourth quarter this year, subject to regulatory approval. 
The move will expand Broadridge's front-office capabilities and increase its multi-asset offering with Itiviti's trade order and execution management systems, FIX connectivity and network services. It will also allow Broadridge to expand outside of the US, with a presence in both Asia-Pacific and Europe, the Middle East and Africa.
"Joining Broadridge represents an exciting next chapter for our business and team by creating a leading front-to-back capital markets technology and operations provider," said Rob Mackay, chief executive officer at Itiviti.
"The combination of our technology, solutions and people will unlock significant value for our clients and drive long-term growth for our combined business."
Itiviti has 16 offices globally, providing technology to 24 of the top 25 investment banks and more than 2,000 brokers, asset managers and trading firms. In December, the firm outlined plans for a rapid expansion, including the hiring of at least 200 new staff across its research and development, quality assurance and client servicing divisions.
Upon closure of the deal, Itiviti will become part of the global technology and operations segment at Broadridge. Itiviti's senior management, including Mackay, will remain at the company to drive future growth.
"The acquisition of Itiviti enhances Broadridge's position as a global Fintech leader," said Tim Gokey, chief executive officer at Broadridge. "By extending our capabilities into the front office and deepening our multi-asset class solutions, Itiviti significantly strengthens our Capital Markets franchise and better enables Broadridge to help financial institutions adapt to a rapidly evolving marketplace."