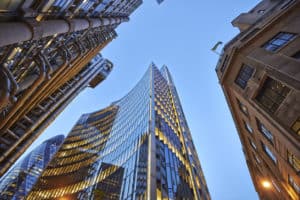 Front-office solutions provider Broadway has appointed Brad Small as its new head of product.
In the role, Small will be responsible for steering the product vision, planning, strategies and projects for Broadway's software solutions.
Small will work closely with Broadway's clients globally as well as industry partners to ensure they remain innovative in today's evolving fixed income market.
He brings over 20 years' experience in the financial services industry to Broadway, with extensive knowledge in business, product and fixed income.  
Small joins Broadway from Bloomberg, where he served as fixed income product manager, acting as product owner of fixed income analytics.
While at Bloomberg, Small also focused on regulatory change and fixed income market structure, heading projects for MiFID II and Libor transition while working with regulators and industry associations.
Throughout Small's career, he has held various senior positions including head of FICC for North America at ING as well as leadership roles at National Australia Bank, JP Morgan and Bear Stearns.
Since joining Broadway, Small has already made two new appointments to enhance the firm's product team. Mousuf Chowdhury has been hired as senior product manager in Broadway's London office, while Jason Trzcinka has been appointed as senior product manager in New York.
Chowdhury joined Broadway following a long and varied career in the financial services industry, having had roles at MarketAxess Post Trade, Bloomberg and F&C Management.
Meanwhile, Trzcinka brings 15 years' experience in capital markets technology to Broadway, having previously served as senior vice president, fixed income trading technology at Jefferies as well as earlier positions at Crédit Agricole CIB and Citi.
"Broadway is currently experiencing rapid growth as we continue to innovate and adapt our fixed income offerings, and we are thrilled to welcome Brad Small to the role of Head of Product. Brad's extensive industry and technology experience and proven successes leading fixed income projects will be of enormous benefit to Broadway," said Michael Chin, CEO of Broadway.
"Broadway prides itself on hiring the industry's best and brightest technologists and we're thrilled that Brad has already begun to bolster the product team with two fantastic new hires in Mousuf Chowdhury and Jason Trzcinka."
Small's appointment follows several recent senior hires at Broadway, including the appointment of Michael Chin as chief executive officer, Bruce Boytim as chief operating officer, Dan Romanelli as head of relationships and Claudia Cantarella as chief legal officer.
"Broadway has an impressive track record delivering market leading technology, and an enviable client roster that includes many of the top global banks," said Small.
"As the fixed income markets continue to evolve and become more complex, the opportunities for Broadway have never been greater and I am excited to join the company and continue enhancing our product team during this period of rapid growth."