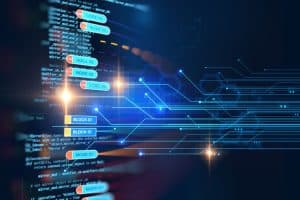 Broadway Technology has appointed the global head of trading at Refinitiv, Michael Chin, as CEO of the firm as its co-founder assumes the new role of chief innovation officer.
Tyler Moeller takes on the new position after co-founding Broadway in 2003 and leading the firm as chief executive officer. As chief innovation officer, Moeller will work alongside Chin to grow and expand the company. 
Chin joins Broadway after most recently serving as a managing director and global head of trading at Refinitiv for two and a half years responsible for pre-trade desktop, execution platforms, real-time data, and analytics across asset classes.
He began his career at investment bank JP Morgan where he was head of its investment management's fixed income trading group and has also held senior roles at TradingScreen, Mantara and Thomson Reuters, now known as Refinitiv.
"As today's fixed income markets continue their rapid electronification and automation, Broadway has a tremendous opportunity to build on its global success and revolutionise the market moving forward," said Chin.
"Tyler led Broadway over 17 years from its founding to its great success as a renowned provider of industry disrupting technology to top global banks. I'm honoured to next lead Broadway while continuing to collaborate with him."  
ION Investment Group acquired Broadway after first striking a deal in February last year to take a controlling stake in the company. ION was then forced to sell off the fixed income business at Broadway following competition concerns that the deal would dampen competition in the electronic bond trading space.
"This is an incredible time to be at the forefront of FinTech's evolution. With more than three decades of FinTech and executive experience, Michael brings incredible market expertise, knowledge, and leadership to Broadway," said Moeller. "The board and I are thrilled to have chosen Michael to be our next CEO as we bolster our go-to-market strategy and continue our rigorous focus on delivering on the industry's needs for the long term."