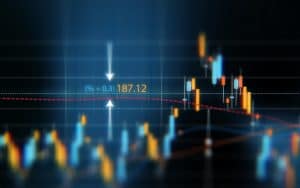 US fixed income and FX trading software provider Broadway Technology has acquired Dublin-based order management technology specialist Barracuda FX, both companies have confirmed.
Broadway Technology will retain the full Barracuda FX team as part of the deal and the business will remain independent, led by its CEO, Kieran Fitzpatrick and COO, Maurice Curran. Terms of the deal were not disclosed.
Barracuda FX provides order management systems (OMS) to tier one banks, as well as regional and national financial institutions active in the FX market. Fitzpatrick and Curran will take on expanded roles following the acquisition as head of FX and head of FX operations respectively at Broadway Technology.
"We have a single software product that we offer to the market in fixed income and FX, and with this acquisition we now have the ability to recognise that these markets have unique differences," Tyler Moeller, CEO of Broadway Technology, told The TRADE. "We want to be able to leverage the multi-asset product while being sure to address specific customer needs and the different requirements of each market." 
Fitzpatrick added that the deal provides an opportunity for Barracuda FX to bring its OMS to a wider audience, as the focus for clients continues to be algorithmic execution for different order types and managing regulatory pressures of resting orders. At the same time, it will eventually be able to bring its expertise and flagship OMS to fixed income trading.
"We've been very focused in the FX order management space, so we're looking forward to being able to bring that expertise into the fixed income space, and run the FX business at Broadway with a wider toolset," Fitzpatrick told The TRADE.
"In the short-term we are continuing to maintain Barracuda as an independent product and deliver on our roadmap with our clients as we've committed. So, it will be business as usual as we really start to leverage the shared components across the product suites in order to bring newer solutions, those cross-asset capabilities that we've talked about, and extending the reach amid tighter integration of Broadway and Barracuda."