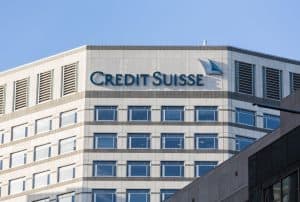 Credit Suisse has expanded access to its next generation algorithmic trading platform by launching the service in China through a partnership with its joint venture, Credit Suisse Founder Securities (CSFS).
CSFS, which launched its A-shares brokerage business in 2016, can now offer access to Credit Suisse's Advanced Execution Services (AES) to onshore institutional investors, as well as various other qualified investors, to trade China A-shares.
Clients can use the platform, which deploys data science, machine learning technology and quantitative strategies in a bid to help improve clients' trading performance, in the same way that investors use it to trade A-shares via the Shanghai and Shenzhen Stock Connect initiative.
"China remains at the heart of our focus in Asia," said Neil Hosie, head of equities for Asia Pacific at Credit Suisse. "As China continues to open up its domestic financial market to allow greater foreign investor participation, traders will require highly sophisticated execution solutions to navigate these liquid markets. With the launch of AES in China, we are now strongly positioned to capture these opportunities for our clients."
Credit Suisse added that the launch of AES algorithmic trading in China A-shares comes as China accelerates reform and opens up its domestic capital market to international investors. By November this year, the bank has predicted that there will be an inflow of almost $50 billion of foreign capital into the A-share market.
"The launch of AES for CSFS demonstrates the unique competitive advantage that we can create together by combining the synergies of Credit Suisse's best-in-class trading technology and CSFS' expertise in the China market," added Patrick Kelly, head of execution services for Asia Pacific at Credit Suisse. "Through this partnership, we are now delivering our global standards in algorithmic trading and risk controls, to our clients trading in the onshore China markets."