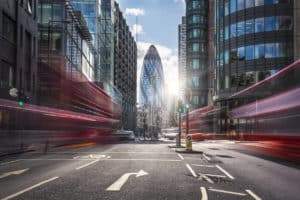 US-based agency broker BTIG has moved to expand its European fixed income credit trading desk based in London and has hired two veteran loan trading managing directors.
Imran Khan will join BTIG as managing director and head of loan and claims trading for its EMEA business. Andrew Chappell will also join as managing director focused on loan sourcing and sales on the fixed income credit desk.
Prior to his role with BTIG, Khan was a director and loans and debt trader at Stifel Financial. Earlier in his career, he previously also served as head trader for high yield and leveraged loans at US-based market maker Knight Capital.
Chappell was formerly managing director for emerging markets loans and credit at Stifel Nicolaus Europe. Previously in his career, Chappell founded and was director of Cochrane Van Cortlandt, a financial consultancy firm. He also co-founded London-based broker Exotix, departing as the firm was overhauled by majority owner and former ICAP chief executive, Michael Spencer.  
"Imran and Andrew are fantastic additions to our fixed income credit team," said BTIG president, Anton LeRoy. "With their extensive product knowledge and demonstrated understanding of the loan space, we believe that they will help increase issue flow and improve execution quality for an array of corporate and institutional investor clients."
BTIG confirmed it had formed a fixed income credit division in London in November last year. The European fixed income credit business mirrors the broker's US fixed income credit business and is led by Michael Carley, head of European fixed income credit. The institution has since made several new hires to the new credit trading unit.
"We are extremely pleased to welcome Imran and Andrew to BTIG," added Christopher Rollins, CEO of BTIG. "Our London team continues to attract high-quality professionals across our multi-asset class offering to drive value for clients. We plan to add several more senior hires to the business in the coming months as we build out our franchise in the region."