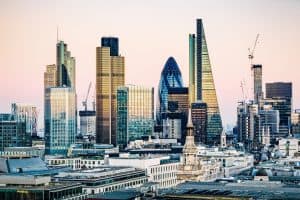 US-based agency broker BTIG has bolstered its recently-formed fixed income credit business in London with two new hires from UniCredit and Jefferies.
BTIG has hired Geoff Snell as a director within the fixed income credit team, focusing on convertible bonds execution services. He joins BTIG from UniCredit Bank where he formerly led hedge funds sales for convertibles and high beta credit products. Snell has also previously worked at Cantor Fitzgerald and MUFJ Trust Banking.
Alongside Snell, BTIG has hired Johnny Walker also as a director, but focusing on high-yield services for institutional clients. He joins the fixed income credit business at BTIG from Jefferies, where he managed a multi-asset trading team targeting family offices and min-market accounts. Walker has also previously worked at Morgan Stanley for eight years.
"We are confident that Geoff and Johnny will help clients reach their investment goals. As we move into 2020, we are actively recruiting and expanding our team with key sales and trading specialists in multiple markets worldwide," commented Darren Haines, co-head of fixed income credit at BTIG. "Expansion into Europe was a natural next step for our business and our momentum continues to be strong with several significant hires in the pipeline."
Established earlier this year, the new fixed income division at BTIG is led by Michael Carley, head of European fixed income credit, who joined BTIG last year. The platform is a mirror of the broker's US fixed income credit business, providing sales, trading, sourcing and strategy for various credit products.
"They are both seasoned industry executives with established track records for supporting the needs of institutional clients across EMEA. We look forward to their contributions," Carley commented on the new hires.