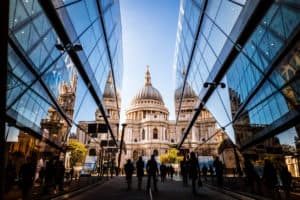 Agency broker BTIG has selected its former head of equities and chief operating officer to become its new chief executive officer.
Luke Hodges has been promoted to chief executive officer after spending the last two years and eight months as its operating and equities head.
Hodges originally joined BTIG in 2020, tasked with developing a firm strategy, recruiting talent, and investing in technology to boost the firm's trading platform and multi-asset product suite.
He joined the agency broker after almost 18 years at Goldman Sachs as its EMEA execution lead. During his career with the US investment bank, Hodges ran various EMEA execution segments, including portfolio trading, ETF trading, listed derivatives and electronic trading.
"Congratulations to Luke Hodges on his promotion to CEO of BTIG Limited," BTIG said in a statement. "As CEO and part of BTIG's UK leadership team, Luke will continue the expansion of the firm's existing multi-asset class product suite."
BTIG has made several new appointments in recent months, with a special focus on its new Tactical Hedge Fund Group designed to expand its multi-asset high touch coverage of the hedge fund segment. Bella Brandon and Zoe Henderson were appointed to the new London-based hedge fund group from investment bank Panmure Gordon in January.