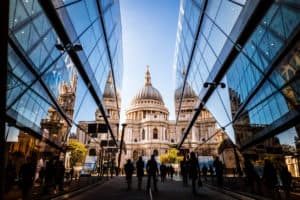 Agency broker BTIG has hired a 17-year veteran and trading head from Goldman Sachs to lead its operations and equities business in London.
Luke Hodges has been appointed chief operating officer and head of equities at BTIG, effective immediately. He has been tasked with developing a firm strategy, recruiting talent, and investing in technology to boost BTIG's trading platform and multi-asset product suite.
Hodges joins the broker with 20 years' experience in the industry, most of which he spent with Goldman Sachs in various senior trading positions. During his 17-year career with the US investment bank, Hodges ran various EMEA execution segments, including portfolio trading, ETF trading, listed derivatives and electronic trading.
"We are excited to add someone with Luke's experience to our leadership team in Europe and believe he will help maximise our presence in the region," said Christopher Rollins, CEO of BTIG Limited. "He fully understands the transformation occurring in the industry and the value we deliver to clients. As a seasoned leader, we anticipate that Luke will help us broaden our product line, expand our customer base and continue to achieve operational excellence. I look forward to relying on his expertise and counsel as we move ahead."
Hodges marks the latest high-profile hiring at BTIG after the brokerage recently appointed a former Citi veteran as managing director and a senior member of its institutional equities division. Samantha Huggins joined the European leadership team in London at BTIG to grow the firm's client base.
Last month, BTIG moved to expand its European operations with the opening of an affiliate office in Oslo, Norway. The new office became BTIG's fourth affiliate location in Europe and 18th location globally. The broker said at the time it is looking to offer more diverse capabilities in the region through a high-touch client service model.
BTIG also confirmed the launch of a new European fixed income credit trading business in November, as part of its expansion across the region. The following month, BTIG announced two new hires from Jefferies and UniCredit as it expanded the new team, which is led by Michael Carley who joined BTIG in New York as a managing director in 2018.