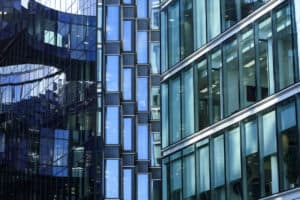 RJ O'Brien has confirmed plans to launch a new over the counter (OTC) swaps sales and trading desk, which will be led by a former Citi veteran and swaps business head.
Mark Donlon has been appointed executive director of interest rate swaps at the US-based futures broker and clearing firm, and will oversee the newly-created swaps trading desk.
RJ O'Brien said the new swaps desk will initially focus on US dollar interest rate swaps, but will expand on its services provided to institutional investor clients with other G10 currencies and OTC derivatives, including options, in the future. It will support on-SEF (swap execution facility) and off-SEF trading, block and basis trades, as well as cleared swaps at CME and LCH.
"There is a natural synergy that will enable us to leverage RJO's strong global franchise with a robust OTC offering," Donlon commented. "We'll work hand-in-hand with RJO global institutional brokerage teams, as well as bring new clients into the firm through independent sales efforts, with the ability to trade and support sophisticated market participants around the clock."
Donlon has more than 30 years' experience in OTC and listed derivatives. He spent around 20 years at Citi, most recently as global head of North American linear trading for global markets, overseeing traders in New York, London and Tokyo and leading the US swaps business. He also previously held a similar role at RBS Securities, now NatWest Markets, and was key in establishing the rates SEF at GFI Group. Donlon joins RJ O'Brien from private equity firm where he had been managing foreign exchange hedging activities for the past two years.
"[Mark] is ideally suited to lead our first foray into the interest rate swaps market, which will be a great complement to our existing institutional fixed income futures and options services," said RJ O'Brien chief sales officer, Dan Staniford.
"As this business has evolved and matured, many of our clients have expressed interest in our ability to provide them with a swaps offering. We have some of the most highly regarded interest rate futures brokers in the business, and our new desk will offer them a powerful new tool to broaden their investing and hedging capabilities on behalf of our clients. Mark's extraordinary relationships in the industry will also introduce new clients to the firm, who likewise will then have access to our deep futures expertise."