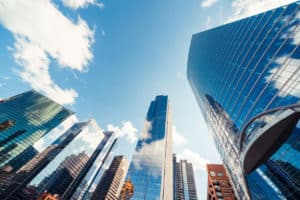 Asset management front-office and electronic trading expert, Adam Mingos, has been appointed by BTON Financial as its new head of trading technology.
Mingos joins BTON from Fidelity Investments, where he served as head of portfolio and systematic trading in Europe over the last 10 years.
Prior to that, he served as executive director of European trading at both Morgan Stanley and Merrill Lynch.
As part of his new role, Mingos will help deliver BTON's data sharing and machine learning-driven dealing desk technology platform to the broader asset management community.
"I am looking forward to working with BTON Financial. The timing couldn't be better – the asset management industry is evolving rapidly as a result of the changes within the investment ecosystem, and with the impact of recent events," said Mingos.
"Asset managers will benefit from deploying new and effective technology, and BTON Financial makes it straightforward for asset managers to move ahead."
Mingos' appointment comes amid a recent spike in volatility as a result of yet another unforeseen global crisis, which has emphasised the need to automate existing workflows and processes and deliver returns to clients.
BTON Financial's technology offers asset managers the ability to implement trading strategies effectively with automated workflow processes and improved trading performance.
"Adam's pedigree as an industry pioneer, leading electronic trading capabilities is complemented by a strong customer understanding, that should be considered second to none," said Dan Shepherd, chief executive of BTON.
"This is both an exciting validation of our technology and will prove invaluable as we scale to meet the pace of industry demand. The industry now widely acknowledges that data and technology are the way to compete, and our data collaboration and machine learning solution enables trading desks to handle far greater volume, drive value, get leaner, more automated, and more competitive."