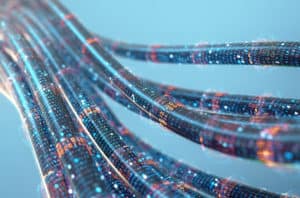 Data and analytics provider, Ediphy, is finalising a consolidated tape prototype as it prepares to throw its hat into the ring to provide the non-equity tape for Europe.
The development follows the European Securities and Markets Authority (ESMA) and European Commission's announcement in November that they intended to implement a single post-trade consolidated tape provider per asset class as part of the Capital Markets Union (CMU) update.
"The consolidated tape, as part of the broader CMU framework, has always been an essential part of improving best execution in European markets, and we believe the tape should be accessible by all market players, big and small, as soon as possible," Ediphy chief executive, Chris Murphy, told The TRADE.
"Whilst there has been much focus on the technical aspects and data quality issues, our initiative is as equally concerned with the commercial model and governance framework of the tape. We firmly believe the tape should be operated as a utility, for the benefit of every market participant, and are thrilled to be working with the leading players in the market to make this a reality."
Ediphy's product includes an independent governance framework and utility model which has been developed alongside Ediphy's existing technical solution.
"In support of our data-driven execution and TCA services, we have built much of the APA/venue connectivity, infrastructure and API support for a CT already. This is not generic infrastructure to build on. Rather technology specifically designed for the job, which we'll be making available to participants in our initiative," Murphy added in a statement by Ediphy.
The company confirmed it was working with 10 institutions including Norges Bank Investment Management, Deutsche Bank, Citadel Securities and UBS to finalise its product, adding that participation from other institutions wishing to contribute to the initiative was welcome.
"Improved bond trading transparency requirements and the development of a comprehensive consolidated tape for the bond market are key ingredients of a more efficient and resilient future marketplace," said Pauli Mortensen, Head of Rates Trading at Norges Bank Investment Management.
Following the CMU update last year, several other firms have also begun jostling to become the technology provider of choice for the various tapes, including TransFICC, which revealed in February that it had developed a pilot in tandem with Dutch regulators as part of a regulatory sandbox.