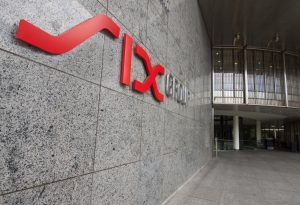 SIX Swiss Exchange has reported "substantial" profit losses in its end of year results due to fluctuations in Worldline share prices that saw its profits rise in 2020 and drop in 2021.
Despite total operating income rising 8.9% to CHF 1,498.3 million for 2021, group net profit fell 83% to CHF 73.5 million while earnings before interest and tax (EBIT) also fell 71% to CHF 147.2 million.
The exchange attributed the "substantial decreases" to the opposing effects of "one off" events to do with Worldline share prices last year and in the year prior.
In 2020, SIX partially sold shares in Worldline, while the payment and transactional services company's merger with payment services provider Ingenico also had a "highly positive effect on the 2020 net financial result" increasing both group net profit and EBIT at SIX.
However, this was followed by Worldline's share profit being heavily impacted by the announcement of the sale of its Terminals, Solutions & Services (TSS) in 2021 and this subsequently contributed CHF 102.1 million to "the share of profit and loss of associates of SIX".

"The year before SIX had sold part of the Worldline shares in 2020, which had had an extremely positive effect on the financial result (+274 million Swiss francs). This effect was now absent in 2021," Daniel Schmucki, SIX Group chief financial officer, told The TRADE.
SIX added that without the effects of Worldline, the exchange would've seen its group net profit rise by over a third.

"Because of the high egg effects from the participation in the past two years, it makes sense to look at the adjusted profit," added Schmucki.
The exchange has set out plans for 4% growth over the next two years, fuelled by cost reductions and by leveraging its synergies with the now wholly integrated BME – this year was the first time to Spanish business contributed for an entire year – alongside the three other acquisitions made by SIX in 2021.
"Given the rapidly evolving state of industry consolidation, M&A has remained key to strengthening the competitive position in core offerings as well as helping improve margins and acquiring additional capabilities and technologies," the exchange said in its report.