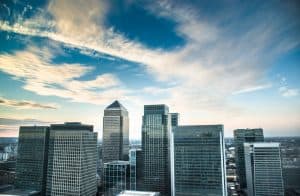 Chief executives at Standard Life Aberdeen, Legal & General Investment Management and JP Morgan Asset Management have joined the board of the Investment Association in the most senior positions.
The Investment Association confirmed that Keith Skeoch, CEO of Standard Life Aberdeen, has been appointed chair of the board, while Michelle Scrimgeour, CEO of Legal & General Investment Management, and Patrick Thomson, CEO for EMEA at JP Morgan Asset Management, have been appointed deputy chairs. 
"Given the pace and scale of the changes faced by our industry, here in the UK and internationally, it has never been more important to have a strong voice speaking up for the investment management industry," Chris Cummings, chief executive of the Investment Association, said. 
The senior appointments follow a board meeting and vote earlier this week, with all three buy-side bosses due to start their roles on 1 May this year. The Investment Association added the move aims to bolster the trade body's long-term direction. 
"The asset management industry plays key roles in allocating capital to businesses and infrastructure projects, engaging with companies on ESG issues and importantly helping millions of people achieve their long-term financial objectives. I am honoured to be appointed chair of the board of the Investment Association," Skeoch commented.
Skeoch replaces Peter Harrison, CEO of Schroders, who has been chair of the board for the past three years, and Scrimgeour and Thomson both replace Skeoch, who previously served as deputy chair of the board.
"I very much appreciate the confidence of my board colleagues and look forward to playing my part in ensuring that we have robust conversations around the future direction of our sector. As the industry's trade body, we must continue to evolve and support the highest standards for all savers and investors," Scrimgeour added.