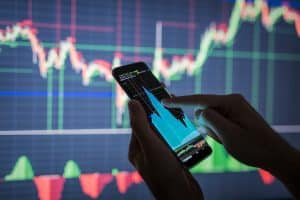 Asset managers are increasingly looking to data analytics and digitisation projects in the post-MiFID II and GDPR landscape, according to a new report.
In its annual Global Asset Management Survey, financial technology vendor Linedata found that buy-side firms are prioritising data-led projects to secure short-term successes to protect investment and operational performance, against the potential for further market disruption as a result of regulatory change.
"Asset managers were struck by a tumultuous end to last year that has led them to rapidly refocus on the critical initiatives that can boost operational efficiencies and alpha generation in 2019. In this environment, doing more with one of their greatest untapped assets – their data – is essential" said Gary Brackenridge, global head of R&D and North America asset management at Linedata.
"We expect to see more developments in this area as well as a rise in outsourcing, which can not only facilitate advanced data analysis, but enable managers to focus on delivering investment performance and exceptional client service to retain and attract assets" he added.
The Linedata survey found that maintaining investment performance is currently the biggest business challenge for the buy-side, with 34% of respondents citing this issue ahead of other concerns including attracting new client assets (33%) and sustaining operational efficiency (33%).
Meanwhile, doing more with data was viewed as particularly important to investment performance and nearly a quarter of asset managers (23%) said improvements to investment strategy decision-making is the biggest data analytics opportunity.