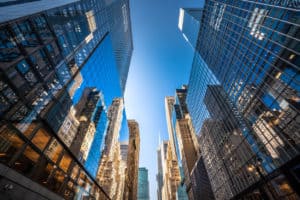 Investment management heavyweight Capital Group has appointed the former information chief at Aviva, Marta Zarraga, as its new chief information officer.
In her new role at Capital Group, which has $2.1 trillion in assets under management, Zarraga will be responsible for overseeing technology and cyber security operations and strategy across the firm.
Previously in her career, Zarraga also served in chief information officer roles at Vodafone and British Telecom.
"Technology is foundational to Capital Group's business. As the company continues to focus on expanding and strengthening its services to investors, data and technology remain critical enablers," said Zarraga.
"It is a phenomenal opportunity to join a company that is so committed to its mission of improving people's lives and so committed to its associates, and I am excited to leverage new technologies to help achieve that mission."
At the end of last year, Capital Group joined the not-for-profit trading consortium Plato Partnership as a buy-side founding member with the aim to bring greater efficiencies to the European equity trading landscape.
It joined a growing list of members including Allianz Global Investors, Schroders, and T. Rowe Price, Invesco, Janus Henderson, Legal & General Investment Management, BlackRock, Fidelity Investments, Union Investment, and Baillie Gifford.
"Privately owned investment houses like Capital Group are focused on the long term and we have been impressed with the scope and scale of contribution that the Plato Partnership has made to the European equities market to date and look forward to being an active contributor in the future," said Simon Steward, head of European equity trading at Capital Group, in a December statement.