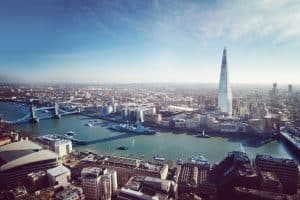 Not-for-profit trading consortium Plato Partnership has bolstered its network with the addition of three major asset management firms and two leading broker-dealer firms.
Allianz Global Investors, Schroders and T.Rowe Price, as well as Credit Suisse and Exane BNP Paribas, have joined as members of the partnership. The new members will all help the Plato mission of improving market structure and achieving greater efficiency in Europe's equities markets.
"We have always prioritised the development of improved trade execution as well as identifying new sources of liquidity from a diverse list of participants," said Jeremy Ellis, head of European equity trading, T.Rowe Price.
"We are confident that the forum for market collaboration enabled by Plato and its partners will bolster and boost our own processes while allowing us to contribute positively to discussions in the wider marketplace."
Plato's growing list of other leading buy-side firms include Invesco, Janus Henderson, Legal & General Investment Management, BlackRock, Fidelity Investments, Union Investment and Balllie Gifford. Its sell-side members also include Citi, Deutsche Bank, Goldman Sachs and JP Morgan.
The addition of the new members follows a series of initiatives by Plato last year to offer new services and improve trade execution. These include the launch of a transaction cost analysis (TCA) platform from US-based BableFish Analytics, which will also act as Plato's preferred partner for buy- and sell-side venue and routing analytics. Plato also teamed up with BMLL Technologies to launch Platometrics, a free market quality data tool.
"Their participation in helping us realise our vision for improved market practices across Europe marks a huge milestone for Plato," added Mike Bellaro, CEO, Plato Partnership. "We will now take the momentum built in 2019 through into this year, as we continue to work towards a better marketplace for all participants and end investors alike."