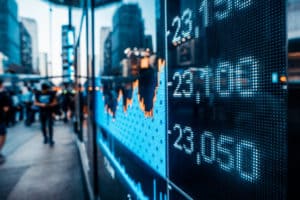 Plato Partnership has teamed up with data engineering and analytics firm BMLL Technologies to launch Platometrics, which provides data on market quality free of charge.
The European not-for-profit group confirmed plans to launch the service this summer in a bid to offer market participants with a full picture of data and trends from European venues. Platometrics is available for free for all traders, analysts, risk managers and portfolio managers, and accessible via an online dashboard.
The data includes a consolidated view of liquidity across lit, dark, bilateral and non-addressable trades, the European best bid and offer across exchanges, as well as individual stock analysis, intraday volatility, order fill rates and average resting time of orders. It will be available on a T+1 basis with six months historical data.
"Whilst trading data from different venues is available, it is disparate and spread across multiple platforms for different exchanges and regions," said Mike Bellaro, CEO of Plato Partnership. "This makes it challenging to compare and assess disparities and variations between different parts of the marketplace. Platometrics offers the first viable solution to this market-wide challenge, and we are delighted to be able to offer this tool to all participants, free of charge."
The launch of Platometrics coincides with a consultation from the European Securities and Markets Authority (ESMA), which is seeking comment from the industry on new market data fees that have emerged under MiFID II.
Chair of the regulator, Steven Maijoor, said that ESMA has received feedback as to whether the price for market data is reasonable, alongside concerns on price increases and new fees in an environment driven by technological development and a high demand for market data. The consultation is part of a review of MiFID II in Europe.
"Platometrics represents a step-change in the analytics deployed within Europe and we are pleased to be able to provide simple answers to the core challenges faced by market participants, namely; addressable liquidity, cross-venue price formation and execution quality," Johannes Sulzberger, CEO of BMLL Technologies, concluded.