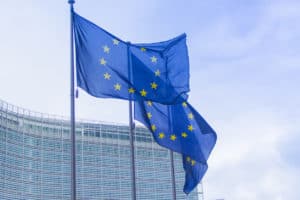 European market participants could soon see the launch of a much-desired consolidated tape as the EU markets regulator seeks industry feedback on whether to go ahead with the project.
An industry consultation has been launched by the European Securities and Markets Authority (ESMA) as part of a review of MiFID II to identify how a consolidated tape could be established should the European Commission decide to move forward with the endeavour.
"Establishing a consolidated tape in the EU has been discussed for many years. I believe it is time to decide if and how we want to go ahead with this ambitious project and ESMA is ready to provide support to the co-legislators on the right way forward," said Steven Maijoor, chair of ESMA.
Efforts to develop a consolidated tape in Europe have been thwarted in the past due to concerns around the high costs of developing a tape in a restrictive regulatory environment with a lack of clear commercial benefits, despite widespread pleas from participants in both equities and non-equities.
MiFID II laid out requirements for voluntarily consolidated tape providers, but it did not mandate the establishment of a consolidated tape that firms would have to submit transaction data to, as is the case in the US.
The consultation is focused on the development of a tape for equities, with ESMA noting that implementing a tape for non-equity instruments will be more difficult, but potential providers should gain experience from developing an equities tape which can then be deployed to the non-equity tape.
At the same time, and in the same consultation, ESMA is also seeking industry comment on new market data fees that have emerged under MiFID II, such as fees for systematic internaliser data, risk management data and data required for market abuse compliance.
"Discussions on the cost of market data in the EU have been to the fore for many years with differing views expressed by trading venues selling this data and market data users buying it – MiFID II aims to change this landscape," Maijoor added.
"We have received a lot of feedback as to whether the price for market data is reasonable, in addition to concerns on price increases and new fees in an environment driven by technological development and a high demand for market data. This new consultation forms an important part of the reviews of MiFID II as we assess developments in this area."
ESMA's consultation will close in early September, after which the regulator will develop a final report to be submitted to the European Commission for review in December.