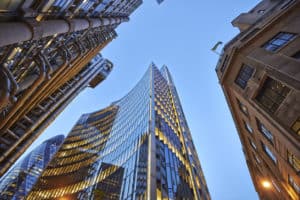 Global market infrastructure and tradable products provider, Cboe Global Markets, has appointed Stephan Berte as president of its BIDS Trading unit, effective 4 April 2022.
Berte brings almost 20 years' experience in equity trading to BIDS, joining from Tourmaline Partners, where he served as managing director and founded and led its Boston office.
His career in equity trading began at Standard Life Investments, where he was head of equity trading for the Americas and Asia Pacific, before eventually serving as global head of equity trading, based in Edinburgh.
Following that, he served at Aberdeen Standard Life as head of investments execution for all asset classes in the Americas, overseeing a team of investment professionals across equity, fixed income, derivatives, FX and money markets.
"Stephen is an industry veteran and the extensive experience he brings to the role will serve BIDS and its customers well as BIDS looks to grow its block trading platform," said Ed Tilly, chairman, president and chief executive of Cboe Global Markets.  
Cboe completed its acquisition of BIDS Trading in December 2020 which followed the two firms' block trading collaboration in Europe that began in 2016, with the creation of Cboe LIS, known now as Cboe BIDS Europe.
The two firms also launched Cboe BIDS Canada last month, with plans to launch Cboe BIDS Australia in 2023, pending regulatory approval, as well as Cboe BIDS Japan in the future.
As part of his role, Berte will lead BIDS Trading as an independent business within Cboe Global Markets and will report to an independent committee of the board of directors of Cboe Global Markets.
"This is an exciting time in BIDS' continued evolution as we look to create a global block trading enterprise and multi-asset class platform spanning North America, Europe and Asia Pacific," said Berte.
"I look forward to leading BIDS into its next phase of growth as our team plans to bring our highly-regarded trading platform and extensive distribution network into new markets around the world."
Berte's appointment follows a series of senior leadership changes at Cboe Global Markets earlier this month, which will see the promotion of David Howson to the role of president of the firm effective 12 May 2022; Ade Cordell promoted to president, Asia Pacific; and Natan Tiefenbrun step up to president, Europe.