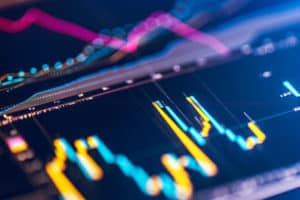 Trading software and SaaS provider Trading Technologies (TT) has acquired Chicago-based RCM-X, a technology provider of algorithmic execution strategies and quantitative trading products.
Following 7RIDGE's acquisition of TT in December last year, the new agreement falls in line with the technology firm's plans to grow the organisation organically and through acquisitions. The full suite of RCM-X products will be available to every TT user, and the service will be fully integrated into the TT platform.
Terms of the transaction have not been disclosed.   
"We are moving full speed ahead on our strategic plan, and with this acquisition, have already further expanded the TT trading platform capability within the first three months of 2022," said Keith Todd, chief executive of TT.
RCM-X provides a wide range of algorithmic execution strategies, built by experienced market practitioners and data scientists.
In addition, RCM-X offers trade analytics and independent transaction cost analysis (TCA) solutions, as well as back-testing and simulation services.
"We're extremely proud of what we've built and accomplished over the years and excited to bring our unique product suite, innovative technology and talented staff to an entirely new level as part of Trading Technologies," said Joe Signorelli, chief executive of RCM-X.
"TT is deeply embedded in the culture and daily operations of so many firms, and its market access across the globe aligns optimally with both our current footprint as well as the growth of our execution algo business and software distribution. TT clients will soon be able to use and provide their own customers with a breadth of advanced execution algorithms, comprehensive trade analytics and independent TCA services from the TT platform they use every day."