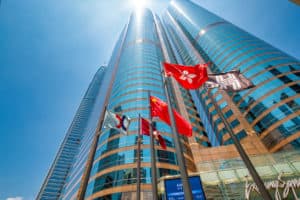 Cboe Global Markets has confirmed plans to acquire trading venue operator Chi-X Asia Pacific from JC Flowers, providing it with entry into Australia and Japan markets.
The exchange said it expects the deal to close in the second or third quarter this year and terms were not disclosed. 
The acquisition will provide Cboe with a single point of access to Australian and Japanese equity markets with the Chi-X Australia and Chi-X Japan trading venues, further expanding its reach in Asia-Pacific.
Cboe said it plans to launch the BIDS Trading block trading platform, which it acquired in January, in Asia upon closure of the deal in a bid to provide a more global platform for institutional investors to trade large blocks.
Chi-X Australia holds 18.4% market share in Australian-listed stocks, while Chi-X Japan holds 2.7% lit market share in Japanese securities with four trading books including both displayed and non-displayed mechanisms.
Cboe will also expand its equities market data offering which now covers including the US, Australia, Japan, and 15 European countries, and build on its newly launched data and access solutions business division.
David Howson, president of Cboe Europe, has been appointed president of  APAC in addition to his current role and will oversee the exchange's expansion in Asia alongside Vic Jokovic, chief executive officer at Chi-X Australia and Toru Irokawa, president at Chi-X Japan, who will remain on in their roles.
Alongside the acquisition, Cboe confirmed has appointed executive vice president and head of markets, Bryan Harkins, as the new president of BIDS Trading, replacing Tm Mahoney who is retiring after 15 years in the role.  
"With the planned acquisition of Chi-X Asia Pacific, we continue to execute on our growth strategy by broadening our geographic and asset class presence, while enabling the further extension of our product offerings to our global network of customer," said Ed Tilly, CEO and president at Cboe Global Markets.
"Bryan is a proven leader who has built out some of Cboe's most successful businesses, and we are confident that he will build upon the foundation laid by Tim and his team and take BIDS Trading to the next level to reach new markets and geographies globally."