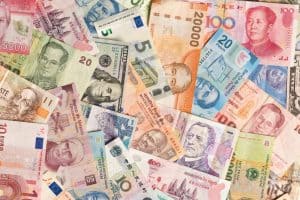 Cboe FX Markets, the foreign exchange (FX) division of Cboe Global Markets, has announced a new solution for relationship-based trading connections in the FX markets.
Cboe FX Point is aimed at providing customised and relationship-based connections for institutional clients in the FX markets, where fragmented liquidity means traders often use multiple counterparties to trade efficiently.
The solution allows for targeted and defined order flow between the liquidity taker and maker, offering liquidity providers different membership options based on expected levels of participation, while notifications of executions are restricted to counterparties, minimising market impact, according to the firm.
"With the launch of Cboe FX Point we're streamlining relationship-based trading in the FX market and allowing clients to focus on what is most important – sourcing the unique liquidity they need to achieve an optimal trading outcome," said Bryan Harkins, Cboe's co-head of Markets.
"One of the key benefits of utilising Cboe FX Point is that there is no technology development work for either makers or takers, which enables clients to reduce the costs and complexity of connecting to multiple counterparties."