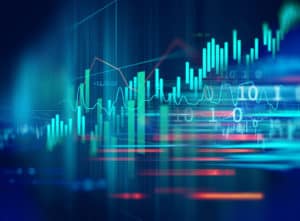 Cboe Global Markets has selected Mirae Asset Securities (USA) as the fully disclosed clearing broker for its new US treasuries trading platform.
Mirae, which is a member of the DTCC Fixed Income Clearing Corporation (FICC), will provide anonymity on the platform, with all trades facing Mirae and settling against the FICC.
According to Cboe, its US treasuries platform is the first-ever full amount trading platform (where any incoming marketable order will trade in full with only one counterparty) for on-the-run US treasuries.
The new marketplace leverages Cboe's technology in global FX, offering execution for institutional-sized orders to an anonymous full amount platform.
The marketplace's matching protocol offers access to curated liquidity through the consolidation of streaming quotes from dealers into a single best price at desired volume levels.
The new platform will also provide customised liquidity curation services, which Cboe claims will help participants manage liquidity segmentation effectively, alongside offering pre-trade market data transparency and post-trade reports for analytics.
"Cboe's innovative matching platform aims to solve some of the biggest trading and liquidity challenges faced by the US Treasuries dealer community today," said James De Alto, head of correspondent clearing services at Mirae.
"We are pleased that Cboe has selected Mirae as its fully disclosed clearing broker, and we look forward to providing our world-class correspondent clearing services to support the continued success of their new trading venue."
James Arrante, senior director, FX and US treasuries product and business management at Cboe Global Markets, added: "Our collaboration with Mirae will help ensure that clients on Cboe's US Treasuries platform remain fully anonymous, so that they can interact directly with high-quality order flow, while reducing information leakage and market impact."