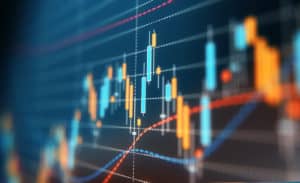 Cboe Global Markets is set to launch a new real-time US options market data solution named Cboe One Options Feed on 1 March 2023, subject to regulatory approval.
The new data offering will utilise a single market data feed to provide a real-time view of US options pricing derived from Cboe.
Cboe One Options Feed will consolidate real-time quote and trade information from all four Cboe US options exchanges (Cboe Options, C2 Options, EDGX Options and BZX Options) by aggregating the best bid and offer of all displayed orders for equity, ETF and index options traded on the four exchanges.
"The launch of the Cboe One Options Feed aims to address the growth of the US options market, which has seen the emergence of a new generation of investors that is increasingly utilising options-based strategies in their portfolios," said Catherine Clay, executive vice president, data and digital solutions at Cboe Global Markets.
"Real-time pricing is an essential component of the investing and trading process, and customers are seeking more choice in how they receive options market data."
Cboe One Options Feed will complement the firm's existing Cboe One US Equities Feed and Cboe One Canada Feed offerings, which provide real-time US and Canadian equities market data, respectively.
The new data offering will use the same protocol and message structure as the Cboe One US and Canadian Equities Feeds.
"Since creating the first US options exchange 50 years ago, Cboe has built and now operates some of the world's largest, most trusted and resilient markets, where investors globally come to express their views and hedge their risk," said Arianne Adams, head of derivatives and global client services at Cboe Global Markets.
"The Cboe One Options Feed is another solution that will provide customers with the real-time information they need to trade with confidence." 
Read more: Cboe Global Markets selects Mirae as clearing broker for US treasuries platform