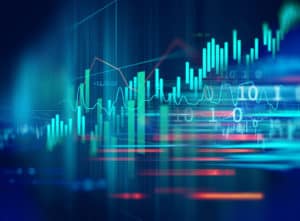 Asia-based financial services firm, CGS-CIMB Securities, has adopted Bloomberg's trade order management system (TOMS) and data license.
CGS-CIMB claimed that the adoption would allow it to grow its regional fixed income business and expand into new markets including South Korea, Taiwan and Hong Kong.
The firm currently offers trading and execution, and the development of products and portfolio solutions for institutional, retail and corporate clients in the fixed income markets.
Bloomberg's TOMS allows sell-side firms to better manage inventory, risk, P&L, compliance, and straight-through processing across asset classes.
Its suite includes electronic trading tools and market connectivity that allow users to synchronise their real-time front-office risk and trading with middle-office, operations, and enterprise applications.
"With Bloomberg's partnership, we are able to centralise and optimise work flows across the pre-to-post trade cycle, which includes syncing-up execution, risk reporting, and settlement bookings functions," said Dino Tan, regional head of fixed income, CGS-CIMB.
"Technology transformation continues to be a priority to ensure we stay at the forefront of digital innovation in the Asia credit markets."
Bloomberg recently expanded its fixed income product offering with the roll out of a daily credit risk indicator tool which aims to provide firms with early warnings on rating downgrades and defaults.
The indicator, which as known as Market-Implied Probability Default, incorporates Bloomberg's evaluated pricing to estimate fixed income market sentiment and react to changing market conditions.
"Our fixed income heritage and deep technology expertise will support their [CGS-CIMB] growth and help them advance fixed income investment in Asia-Pacific," said Phil McCabe, global head of sell-side solutions at Bloomberg.