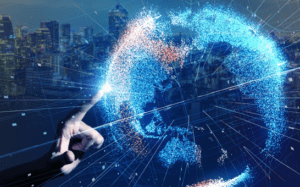 Edinburgh-based local government pension scheme provider, Lothian Pension Fund, has implemented the Charles River Investment Management Solution (IMS) platform.
Charles River said in a statement that Lothian has deployed the multi-asset system to strengthen its investment processes and expand capacity for third-party services. The pension fund will use IMS for portfolio management, as well as trading and execution, to manage its £8.5 billion of pension fund assets.
"With an ambition to increase our internal investment capability and to eliminate the gap between us and the quality managers in the market, we're strengthening a number of areas of our team and partnering with Charles River gives us access to core technology which supports our operations and compliance arrangements," said Doug Heron, CEO of Lothian Pension Fund. "Charles River's solutions provide us with the data and trading capabilities which allow us to stay up-to-date with state-of-the-art trading capabilities and remain compliant with ever-changing regulations."
In December, Legal & General Investment Management expanded its relationship with Charles River and implemented IMS to streamline its global trading operations. The asset manager had used IMS for pre- and post-trade compliance, but with the expanded partnership, Legal & General also uses the cloud-based system for cross-asset order management.
Charles River became part of Boston-based bank State Street in 2018 after the institution acquired the firm for $2.6 billion. The custodian expanded its front-office services significantly, with the flagship Charles River IMS servicing buy-side firms in more than 30 countries collectively managing $30 trillion in assets.
"Our front-to-back solution provides investment managers and asset owners greater operational efficiencies, encourage new opportunities for collaboration between investment professionals and deliver a single, and enterprise-wide view of portfolios and exposures," Gavin Lavelle, managing director for EMEA at Charles River, concluded.