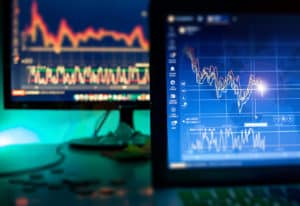 Charles River Development and Tradeweb have expanded their partnership to provide mutual clients with access to fixed income liquidity via the Charles River Investment Management Solution (IMS).
The move means that institutional and retail investment firms will be able to source liquidity from Tradeweb on Charles River's order and execution management system (OEMS). Clients will also gain connectivity to Tradeweb's Automated Intelligent Execution (AiEX) platform, for increased speed to market and reduced costs.
"Our growing collaboration with Tradeweb is based on their impressive track record of technological innovation and the breadth and depth of their institutional trading solutions," John Plansky, CEO of Charles River, commented. "Expanding that collaboration provides our clients with more transparent, streamlined and intelligent ways to trade efficiently across asset classes and geographies."
Charles River added that by extending its partnership with Tradeweb, clients will see improved pre-trade fixed income inventory and support of Chinese bond trading through Tradeweb's Bond Connect platform.
"We welcome the opportunity to expand our relationship with Charles River for the benefit of our mutual buy-side clients," said Lee Olesky, CEO of Tradeweb. "We remain focused on providing cross asset liquidity to help investors mitigate operational risk, realise greater efficiencies across their trading desks, and gain the benefits of trade automation."
In July, Charles River inked a similar partnership with fixed income trading platform MarketAxess to provide clients with access to global credit markets. Charles River's OEMS was integrated with MarketAxess' Auto-X tool for trading in investment-grade credit, high-yield, emerging market bonds and Eurobonds.
Charles River concluded that Tradeweb is the latest addition to its ecosystem of trading venues, aimed at allowing buy-side firms access to global liquidity using execution protocols of their choice.