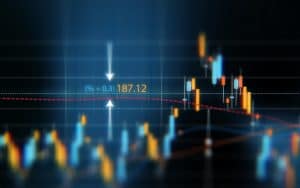 State Street's Charles River and fixed income electronic trading firm MarketAxess have teamed up to provide connectivity to clients across global credit markets.
The move will see Charles River's global client base gain access to MarketAxess' Auto-X, and other trading mechanisms, for investment-grade credit, high-yield, emerging market bonds and Eurobonds.
Auto-X will be integrated with Charles Rivers' order and execution management system (OEMS) for auto-execution, trade allocations to dealer counterparties and allocation acknowledgment. Traders will be able to source liquidity directly from the Charles River OEMS for fixed income securities in more than 25 currencies in Europe, Africa, Latin America and Asia Pacific.
"For years, our longstanding collaboration with MarketAxess has remained successful because of the firm's proven ability to improve transparency, efficiency, and competition in global credit markets," said John Plansky, CEO of Charles River. "Expanding that relationship provides Charles River clients with a greater choice of trading protocols to easily access liquidity for the debt securities and geographies they trade in."
Chris Concannon, former Cboe Global Markets operating chief who joined MarketAxess earlier this year as COO, added that improving trade efficiency through automated trading protocols is in high-demand from MarketAxess' clients.
"The collaboration is timely as it will deliver a more seamless front-to-back trading experience through Auto-X with clear and quantifiable benefits to market participants, including reduced information leakage and lower transaction costs," he said.
Charles River was acquired by Boston-based bank State Street for $2.6 billion last year, as the custodian looked to boost its front-office capabilities for the buy-side. The deal, which closed in October, aimed to establish the industry's first global and interoperable platform connecting the front, middle and back-office with one provider, State Street said at the time.