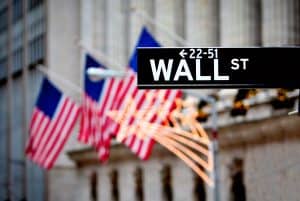 Exchange-traded funds (ETFs) have been given a boost in the US after the markets regulator voted to adopt new rules that will speed up the time it takes to bring products to market.
The Securities and Exchange Commission (SEC) said in a statement that the new rules have been designed to modernise the current regulation of ETFs, with a consistent framework to drive competition in the $3.3 trillion market.
As part of the overhaul, ETFs will now be able to operate under the Investment Company Act of 1940, removing the often time-consuming and costly need to gain 'exemptive relief' from the regulator before launching new products. It also permits ETFs to use custom baskets under the 'creation/redemption' process, which the SEC said will significantly level the playing field for new entrants in the market.
"Since ETFs were first developed over 27 years ago, they have provided investors with a number of benefits, including access to a wide array of investment strategies, in many cases at a low cost," SEC chairman, Jay Clayton, commented. "As the ETF industry continues to grow in size and importance, particularly to Main Street investors, it is important to have a consistent, transparent, and efficient regulatory framework that eliminates regulatory hurdles while maintaining appropriate investor protections."
In response to the SEC's decision to adopt the new framework for ETFs, US exchange operator ICE welcomed the move, particularly the use of custom baskets, adding that the rules will offer significant benefits to the entire ETF ecosystem.
"We applaud the SEC on the adoption of the ETF rule, which is designed to significantly expand participation and help issuers provide greater choice for investors as they look to diversify portfolios and manage risk," said Ben Jackson, president of ICE. "By allowing all participants to use custom baskets for the creation and redemption process, this rule gives all issuers the flexibility they require, offering significant benefits for both ETF investors and the ETF ecosystem as a whole."